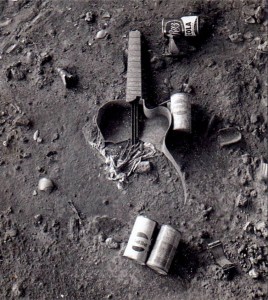 Closing in on fifty, Ben Dirjery fears his best days may be behind him. An early, all-but-forgotten member of an influential indie-rock band, he's long since traded life on the road for what he'd hoped would be a more settled existence—as a decent husband and father and as a second-generation manager of Bolster Hill Cemetery. Instead, Ben finds himself making the same mistakes his philandering father did, leaving him divorced and at loose ends, and still haunted by the tragic death of his former band's lead singer, who is buried, literally, under Ben's feet.
These aren't Ben's only troubles. He's faced with a court-ordered exhumation of a renowned nineteenth-century eccentric, which has protesters rallying at the cemetery's gates; resistance to his ongoing advocacy for green burials, which he hopes can be offered in time for a dear, dying friend; and pestering from a recently hired gravedigger and open-mic singer, who wants Ben to back him on guitar.
Meanwhile, Ben's teenage daughter, Cole, discovers his band's music and begins uncovering truths he had tried to forget. With Cole's help, Ben finds ways to reconnect with music and to confront, once and for all, his guilt over his former bandmate's death.
In This Ground tells the story of how Ben learns to reconcile his present life with the one he left behind. It is a novel about community, family, and redemption, and about how hard it can be to truly bury one's past.
 [Image source: http://garylolong.wordpress.com/2012/06/16/broken-guitar/]