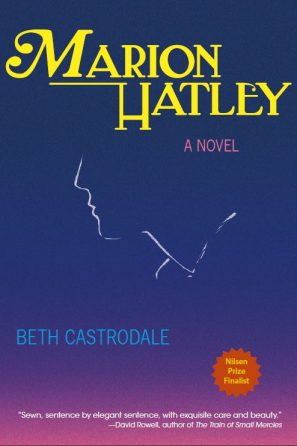 Available from Garland Press
In February of 1931, Marion Hatley steps off a train and into the small town of Cooper's Ford, hoping she's left her big-city problems behind. She plans to trade the bustling hubbub of a lingerie shop for the orderly life of a schoolteacher, a reputation-tainting affair with a married swell for the dutiful quiet of tending to a sick aunt.
Instead, she's soon confronting new challenges: a mysteriously troubled student who is both drawn by and resistant to Marion's attempts at help; frustrations in attempts to create a truly comfortable corset; and, most daunting, her ailing aunt. Once a virtual stranger to Marion, her aunt holds the key to old secrets whose revelation could change the way Marion sees her family and herself.
As her big-city problems threaten to resurface in Cooper's Ford, Marion finds herself racing against time to learn the truth behind these secrets and to get to the bottom of her student's troubles.  Meanwhile, Marion sees a chance to turn her dream of a comfortable corset into a reality, and she forms a bond with a local war veteran, one that offers hope for a second chance at love.